Chocolate Chip Cookies specially took leave to try the famous lunch set at Au Petit Salut, Dempsey. The restaurant's indoor was fully booked for lunch, so we had to settle for outdoor seating, which I wouldn't recommended for extremely humid months of February to November.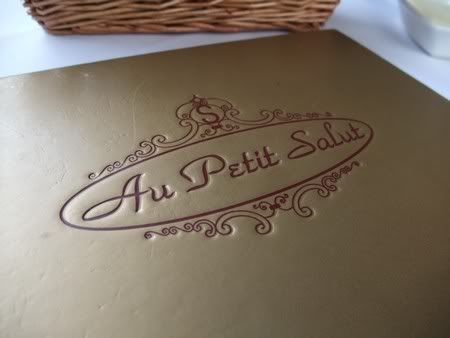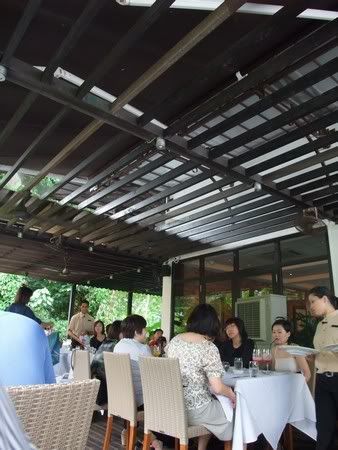 The complimentary bread was home-made, crispy on the outside and soft on the inside and goes very well with the slightly salted butter. Best of all, it's free flow, so feel free to ask for more!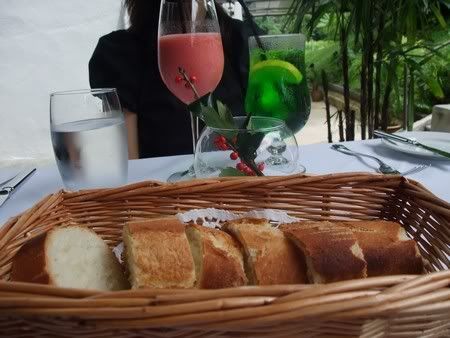 Our drinks (coincidentally in Christmas colours), were available for 1-for-1. That works out to be $4.50 per drink.


At $30 per pax for an authentic French cuisine lunch set, I think it's really worth the money and trip.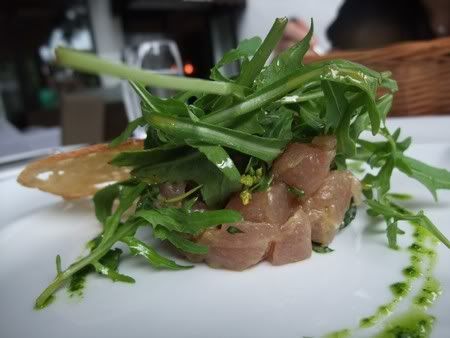 Tuna tartare with fresh basil and olive oil, rocket salad and croutons
The tuna went well with the sauce and vegetables, which masked the raw taste and smell.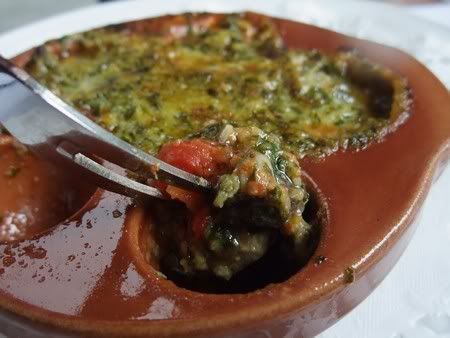 Half dozen baked Burgundy snails with tomato and garlic butter
This totally won our hearts. Fuss-free and piping-hot, the garlic butter gave us another reason to devour the bread.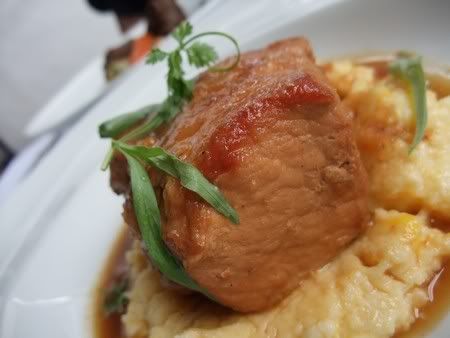 Slow braised pork neck in Madeira served with creamy polenta
This looks small but extremely filling. The creamy mix is made of corn, so whether you like it or not really depends on your preference.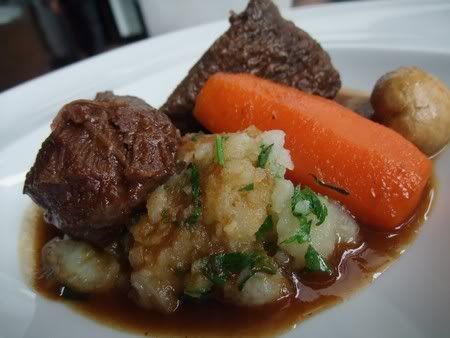 Red wine braised beef cheeks with carrots, mushrooms and parsley potatoes
A bit too meaty for my liking, but soft and flavourful nonetheless. The cow must have been huge, judging from the size of each cheek on the plate.
Fresh fruit salad infused with mint served with lemon sorbet
Utterly refreshing and enjoyable in the warm humid weather.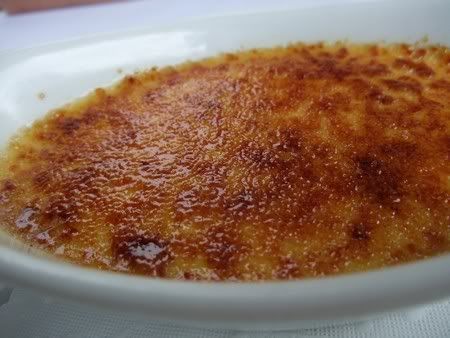 This didnt go well with the fresh fruit salad, but they're not meant to be consumed together anyway. The generous serving of dessert nicely tops off our lunch sets.


Be sure to make a reservation in advance, and beware of consuming too much bread unconsciously!