Bishan Park's Canopy is a pretty little glass house surrounded by lush greenery, just a few steps away from the car park and very accessible by public transport.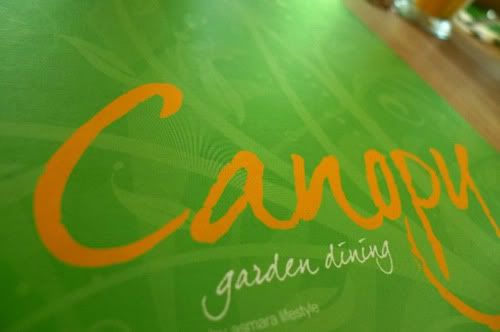 Chocolate Chip Cookies arrived at 11am on a Sunday to find that we were the only table of non-angmos. Service was commendable - warm smiles that respond to our constant requests for hot water refills for our tea. Having brunch at such a setting inevitably soothes our souls and provides a much-appreciated getaway from the busy city.


A look at the menu offered many choices but this was what caught my eye:
Egg Royale: Soft poached eggs on English muffin with smoked salmon and hollandaise sauce (with Button Mushrooms add on)
.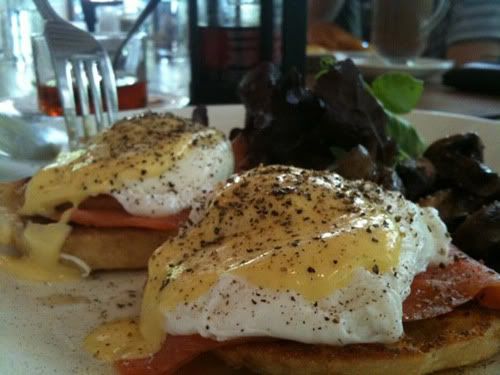 When it arrived, I thought it looked like a more atas version of MacDonald's Big Breakfast at twice the price. But once you sink your teeth into it, you are hooked!


Chocolate Chip's carnivorous cravings kicked in and he had the
Canopy's Gourmet Beef Burger: Beef petite layered with iceberg lettuce, gherkins served with potatoes fries
.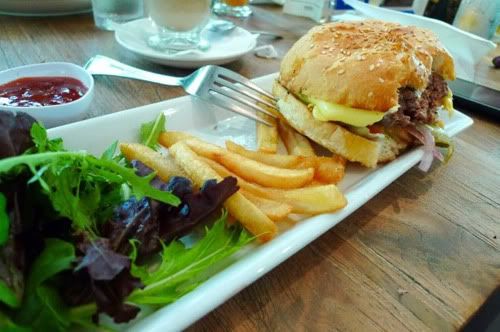 Very generous servings and perfect for big morning eaters.
I had Earl Gray tea while Chocolate Chips had morning beer.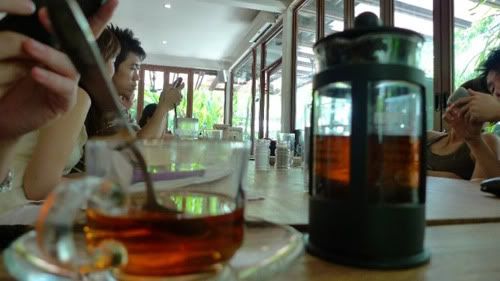 This was easily the BEST brunch/breakfast we've had in Singapore! Die Die Must Try!