Chocolate Chip Cookie tried a new makan place at Albert Court. it's 100% alfresco with very little seating space so lucky the weather was cooling and we were early. i guess the cafe serves mainly students from the nearby LaSelle or people staying at Albert Court Village Hotel (which is surprisingly expensive; we went to check).
the whole area was too quiet and peaceful as compared to the rest of town area and its outskirts. it didnt feel like SG at all and that was so great!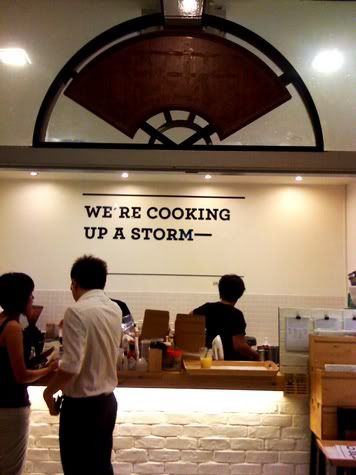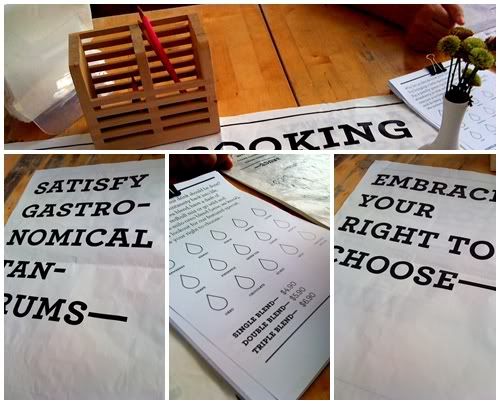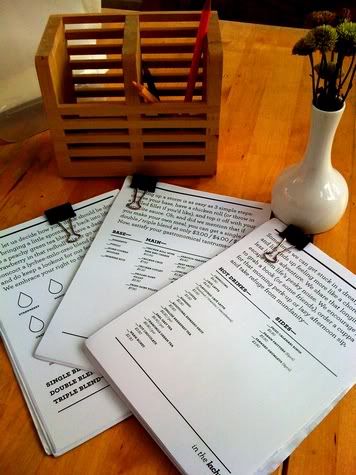 they have quite an interesting concept of ordering food using their specially-designed order sheets. everything is based on your choices - your type of staple, meat, sauce, and even your drinks!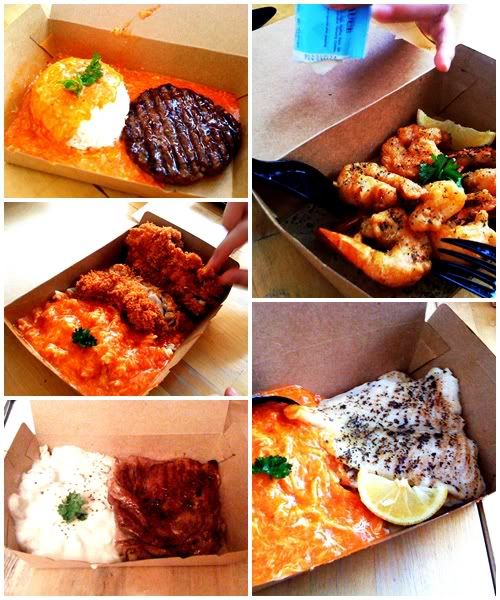 food-wise, everything was done using a microwave. there is no kitchen. haha.. the Chili Crab sauce was apparently quite nice (but i'm not the world's greatest fan of Chili Crab). i thought the chicken chop with teriyaki sauce was splendid and the chicken cutlet was value for money!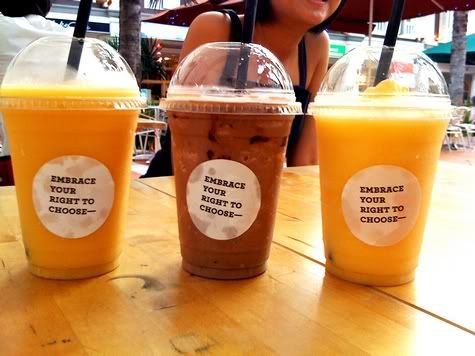 mango lychee, chocolate grape, peach redbull
they said that if your blend of drinks is weird, they would change it for you.
no service charge, no GST. about $14 per pax and everyone was bloated. i would go there again for the un-Singapore ambience!