Chocolate Chip Cookie went to a cosy no-frills Italian cafe called
Cacio de Pepe
for a farewell lunch. Word of advice: It is inconvenient to go there without a car. It is located off Upp Paya Lebar Road.
The standard compliments of grated parmesan cheese powder and chilli flakes.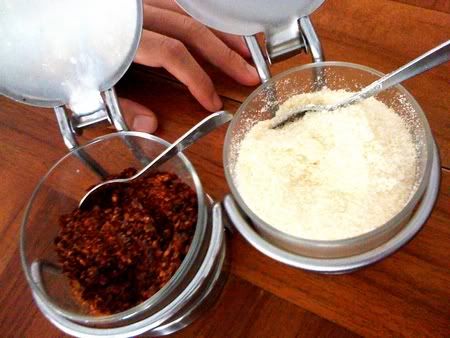 The standard and yummy starter of bread and olive oil. Not easy to serve the bread warm and fluffy (the best way to eat it with olive oil & balsamic vinegar) as the bread tend to turn hard when cold.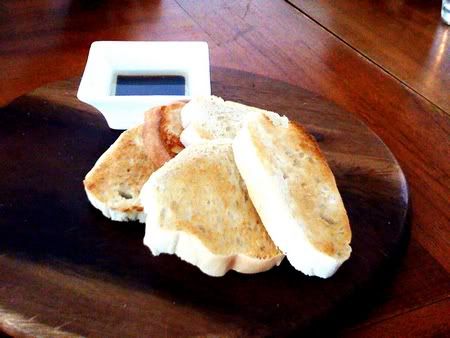 A serving of Margherita pizza was ordered while waiting for the rest of the gang to come. Margherita is arguably the simplest of all pizzas to prepare, topped with the simplest and most basic ingredients of only cheese, tomato sauce and basil leaves. And sometimes the most basic ingredients, when come together in proper proportion, creates the most divine food. PLUS, served on a very thin crust. The pizza disappeared in seconds.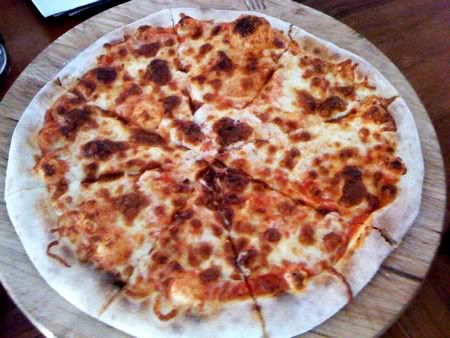 Cacio de Pepe offers a $12.90++ set lunch on weekdays that comes with the soup of the day and a pasta of the day (choice of 2) with a choice of tea/coffee/soft drink.
The slightly spicy Penne Arrabiata! The serving doesn't look a lot but it was very filling. The tomato sauce was not overwhelming at all but super tasty, maybe they had put some special ingredients into the paste.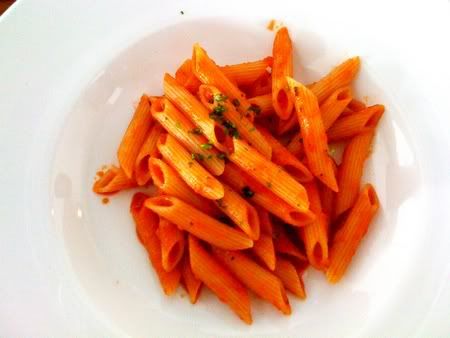 The other pasta of the day was Farfalle Salmon. We did not taste it personally but reviews is that it's delicious!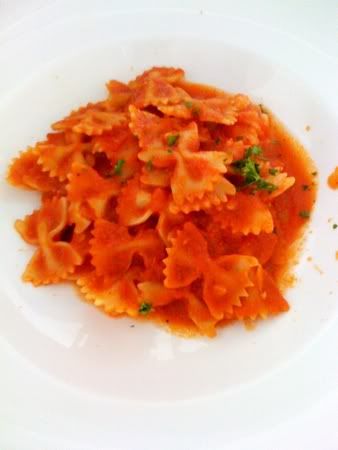 We didn't expect much from a out-of-the-way place. But they did surprise us with the simple, yet down to earth and very honest serving of Italian food. Homemade Italian food. We will definitely be back for more!!
4 Rochdale Road
+65 6281 1905
(nearest MRT Bartley CCL)